Skip to Content
Skip to Navigation
What prices do you want to see?
Private customer
When you are a private customer, you can show all prices inclusive VAT.
Show incl VAT
Business customer
When you are a business customer, you probably can reclaim the VAT.
Show excl VAT
Can I track my order?
When your order leaves our warehouse you will receive an email with a Track & Trace link. You can follow your order via this link.
You can also find the Track & Trace link in your order history.
Click in the Orders on the relevant order. Here you will find a Track & Trace link. When you click on this link, you will leave our website and go to the page of the carrier, where you can track your order.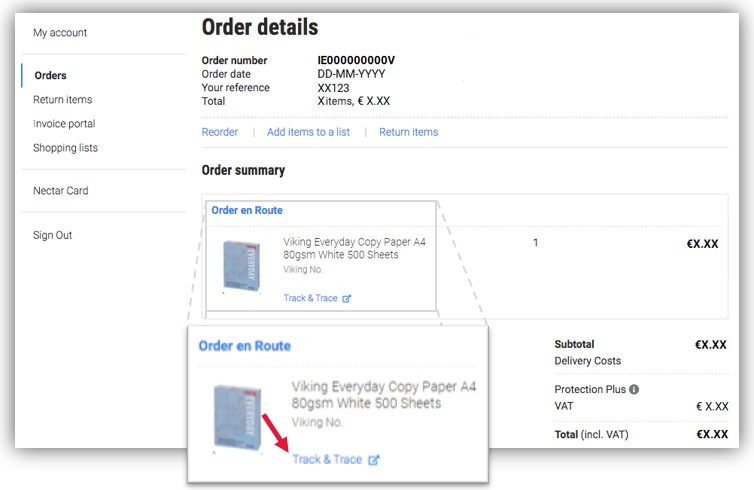 Items shipped from supplier: 
If a supplier is able to provide order tracking information and you have provided your e-mail address, updates will be communicated to you when an order status is changing. For some products, there may not be tracking information available. In this case, please contact our customer services for delivery updates and tracking overview.