edding® Shop

Colourful and highlighted spots always stand out. edding® offers everything you need to mark, present, and create. Our special edding® shop features a wide range of markers from this world-renowned and much appreciated brand.
Permanent Markers
edding® permanent markers are available with bullet tip or chisel tip, which not only feel different when writing, but also look different when written. In addition to the question of which tip you need, it also depends on the line width: we have everything from extra fine (0.75 mm) to extra thick (15 mm)!
Paint Markers
Opaque lettering and excellent adhesion, especially on smooth, dark, or transparent surfaces, are guaranteed with edding® paint markers. edding® offer round tips in various line widths and colours to choose from.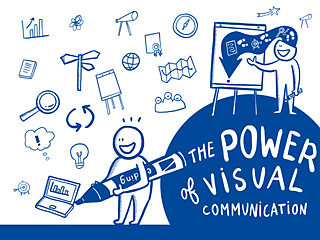 Visualising ideas with flipchart markers
Visually enhancing your thoughts as part of your presentation makes it easier for the audience to follow, especially in times of information overload. To put it into perspective, the number of words a person has to process every day has increased fivefold in the last 30 years. edding® flipchart and whiteboard markers help make communication on paper both visible and comprehensible.
Discover now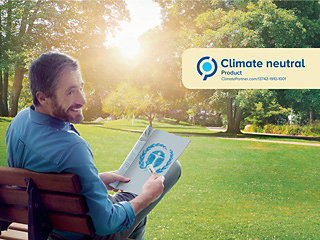 edding® EcoLine
People who are concerned about the environment often find answers in nature. All edding® EcoLine products are produced in a climate-neutral way. The EcoLine Highlighter consists mainly of renewable raw materials such as sugar cane, and was therefore awarded the "Blue Angel" environmental seal - the first highlighter ever! The EcoLine permanent, whiteboard and flipchart markers are also sustainably produced and the plastic parts here consist of at least 90% recycled material (83% post-consumer).
Discover now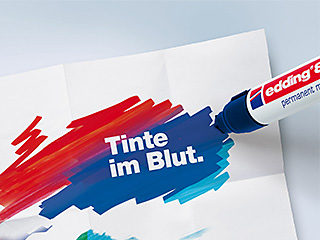 The brand core of edding®
Expressiveness, in other words: making a mark, drawing a line, setting a direction, formulating a statement. Because edding® stands for clear design, clear colours, clear announcements, and comes with a distinctive look. Anyone who picks up edding® knows what they want. And knows what they are getting. From simple doodles and professional presentations to artistic design or solving a craft issue at home - edding® helps everyone to successfully realise their ideas!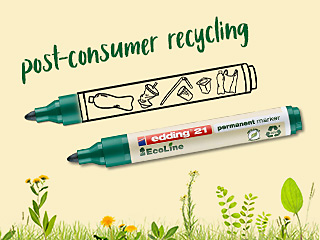 Post-consumer Recycling
For the edding® EcoLine products, edding® already rely on the use of sustainable raw materials in the form of bioplastics and recycled materials. By developing these products, edding® have gained valuable experience regarding the use of these materials. edding® also support the return of empty, worn-out markers with edding®'s free return boxes. This provides a good basis for the successive expansion of the use of alternative materials, especially post-consumer recycled materials.
Discover our partner in visual communication
Colourful and highlighted spots always stand out. Realise any idea with edding®. Discover everything that is essential for highlighting, presenting, and creating. The permanent marker, which most people simply call "edding", is familiar to almost everyone. It comes in many colours, thicknesses, with low-odour ink, and is waterproof and suitable for most surfaces. In addition to the original edding® permanent marker, paint markers, and flipcharts, as well as whiteboard markers are also very popular. This simplifies the process of capturing important information and thoughts. Even if you are looking for fineliners and fibre-tip pens from your favourite brand edding®, you will find them here. You value sustainability? Then have a look at the green alternatives with the edding® EcoLine. The cap and shaft are made of at least 90% renewable raw materials. And if the "edding®" is empty - no problem. Most of our markers are easy to refill. Whether permanent or wipeable, creative or professional. With edding® permanent markers, pens, and inks, you can face any challenge.