Food & Drink Shop
Whether you're looking to restock the cupboards of an office kitchen or provide extra snacks and refreshments as a way to say thank you to your team for their hard work, we have you covered! Most office spaces provide the basic refreshments such as tea & coffee, and make it easy for their staff to prepare their own food brought from home. If you want to go that extra step for your employees, food and drink is a great way to provide a little extra!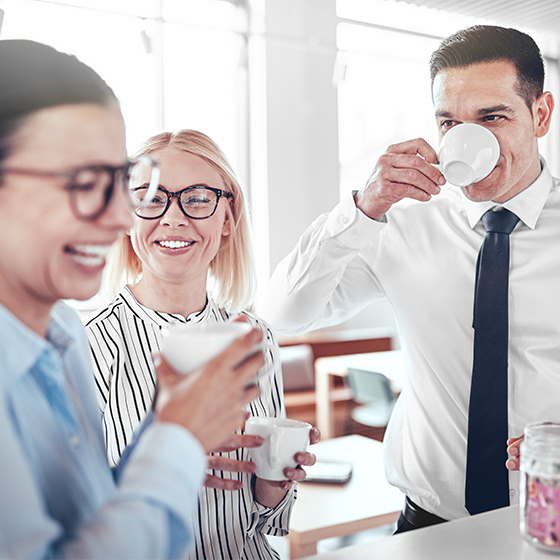 Host a Refreshing Meeting
Hosting an effective meeting goes beyond just presenting necessary information and inviting discussion and debate. To really get the most from your meeting time and attendees, you should consider the where, why how and when of hosting a meeting! Morning and afternoon meetings often mean you should take different steps, so check out our handy breakdown for hosting the most effective meetings possible!
It's also key to know your role in a meeting, and to consider how to change your meeting style depending on the audience and context. Keep it engaging, attractive and thought provoking.
Read More
Ethically Sourced & Sustainable Products
Sourcing ethical and sustainable products for office and home use is becoming ever more essential for creating a greener and better future. The sustainable status of a product starts from the materials sourced to create it, and continues through to delivery and use. At Viking, we pride ourselves on our approach to sustainable products and packaging, and the variety of ethical products available within our assortment. Check out our ethically sourced and sustainable products range to create an office space of the future.
Read More