Our Value brand products get the basics right!
Bringing you professional technology products for office environment, Ativa provides reliable, hard-working performance that is competitively priced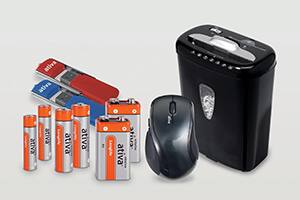 Quality tested against leading brands to ensure durability.

Independently benchmarked against a range of competitors to ensure performance.

Sourced from Socially Compliant manufacturers
As technology continues to play a larger part in our working life, Ativa will continue to expand to meet your needs.