Office furniture
To help you improve office design and create your ideal office, we have a dedicated and extensive furniture shop. Perfect for both small office design and wider furniture solutions, you'll find stunning office interior ideas and more with Viking!

Working and Schooling from Home

Many businesses are trying to determine how to prepare their offices and employees to work from home or work remotely from anywhere. In our Home Office Shop, learn to create a plan, educate employees and provide all of the tools that your staff needs.

Ergonomics Shop

We're all working longer, with most people spending a large portion of their day staring at a computer screen - be that in the office, at home or the move. Whilst we now can't do without our computers, laptops, tablets and mobile phones in our lives, we can do something about the bad working habits associated with them that are causing so many health problems.
Office Space Planning Tips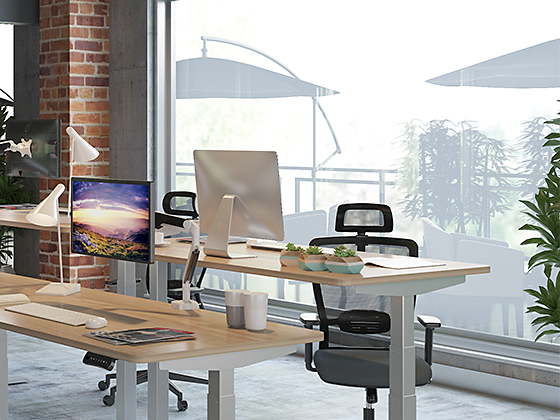 Be Budget Conscious - It's fun conceptualising ideas for a new office space, but it's important to consider your budget and stay on track.

Plan for growth - Calculating how much space your current employees is a great start, but be sure to plan for the future. Who knows what the next year will bring.

Remember Storage – Account for storage and remember to include bookcases, filing cabinets and cupboards in your budget.

Create Space for Visitors – You'll want to create a welcoming reception area and dedicated meeting rooms. Workspaces for remote employees and partners are great, too.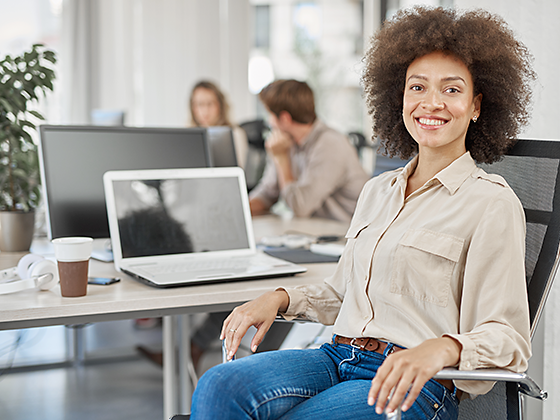 Involve Your Employees – It's great to involve your employees, after all, they're the ones that use the space the most!

Add A personal Touch – Allowing your employees to personalise their workspaces can address their needs and wishes. It's great for morale!

Office Equipment – Printers, faxers and computers require space. Be sure to plan your space efficiently!

Incorporate Proper Lighting - Incorporate as much natural light as possible. If this isn't possible, use soft and indirect lighting. Lighting can create an attractive space and prevent eye strain.

Most importantly - For larger projects, you can enlist the help of professional office space planners. Viking's Large Project Furniture Specialists are here to make everything easier!
Need help?
Not sure which product to choose? Let our experts help you.