Host a Refreshing Meeting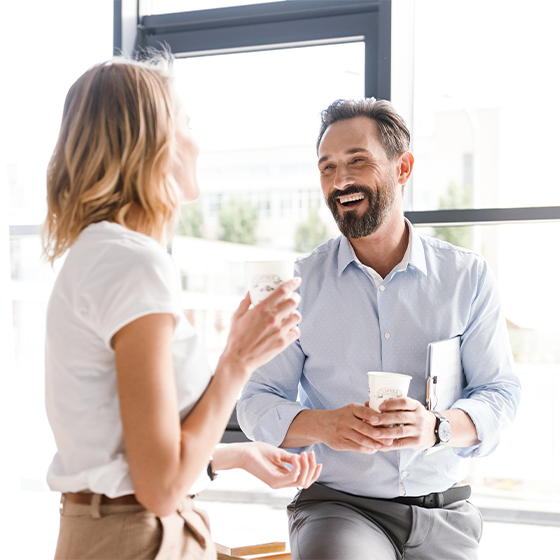 How to Lead an Effective Meeting
Leading Meetings
Leading a meeting doesn't have to be daunting. Making sure you are prepared with all relevant information and files beforehand gives you time to familiarise yourself with the meeting topic or potential flashpoints. It's also a good idea to encourage open discussion and structure your meeting with breaks if necessary.
A Good Meeting
A good meeting is one that leaves all attendees informed and satisfied that their point of view or stake has been heard and discussed. Keeping things on track and within a reasonable timeframe is also essential. To have a good meeting, you have to have a great facilitator – make that you!
Running Effective Meetings
To facilitate effectively, make sure you know your meeting plan inside out. Make the information or presentation stimulating and engaging, and invite discussion and debate where necessary. Make sure everyone feels heard and included, and know when to move the conversation along to avoid stagnation. Also, consider what time of day you plan your meeting for – some topics are best for a fresh morning energy, whilst others are best in a more relaxed, afternoon environment.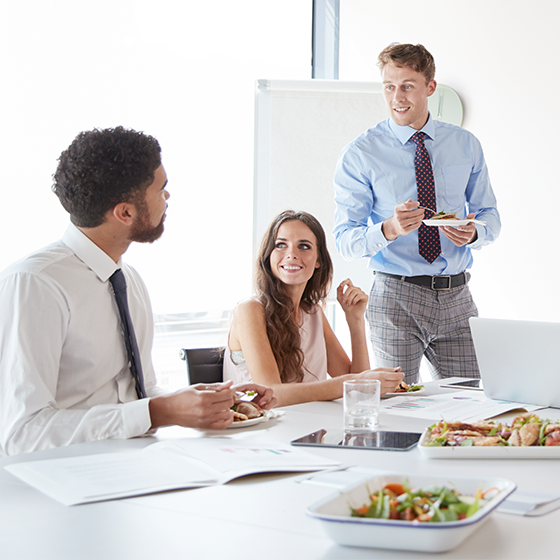 Catering
Meeting Catering
It's always a good idea to have some form of refreshment available during a meeting, be it simply water, tea, coffee or cold drinks. For longer sessions, catering should be simple yet effective. For morning meetings,

some plain breakfast items help give attendees a welcome energy boost, whilst sandwiches or lunch items may be better for a meeting later in the day.
Catering For Business Meetings
Refreshments for business meetings can be even more important. With business clients or associates in attendance, making an impression is crucial. Catering for clients can often involve a selection of more substantial

food, as well as standard hot and cold drinks. Equipment and appliances specifically designed for catering events or meetings can be easily used by office catering staff to provide high class, professional refreshments and give your clients the best impression possible.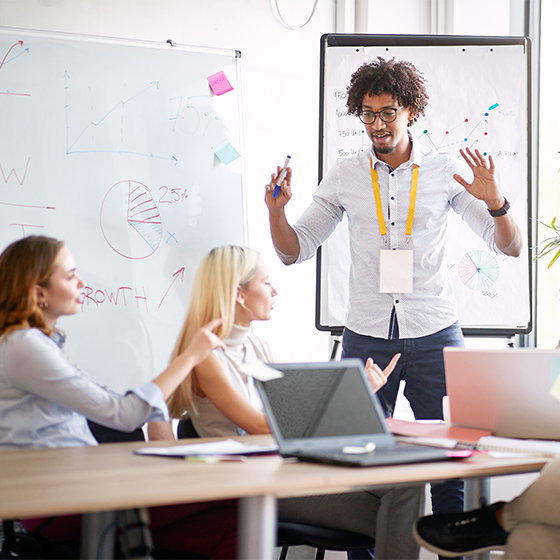 Business Meeting Ideas
Making your business meetings stand out for clients by coming up with unique concepts or mixing up the structure. It's also crucial to create a comfortable, professional space to host your meetings in – your office décor and design plays a huge role in how people approach meetings!

Break up your meetings with refreshment breaks and make sure that any presentations are vibrant, unique and engaging, especially when presenting or breaking down complex or key information. Be sure to know your audience – people respond to different approaches in different ways, so there is no harm in adapting and changing your meeting flow if you feel it is not working in the moment!