Legamaster Shop

As part of the internationally renowned edding group, Legamaster's mission is to offer high-quality products, so you can perform at your best. Legamster take social and environmental responsibility to heart and choose for a holistic approach on sustainability. Each day Legamaster offer more and more eco-friendly products so that you can join them in thier ecological movement and reduce your environmental footprint.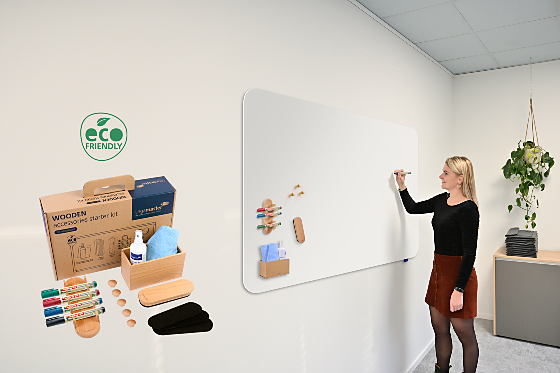 Sustainability
Would you like to give back to the planet and use sustainable products? Legamasters WOODEN range offers a variety of eco-friendly solutions. These products are made of FSC certified wood, which also give Legamaster whiteboards and pinboards a natural charm whilst retaining their high quality.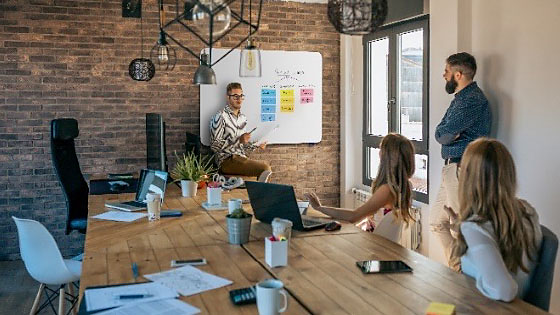 The future of work
The world is constantly changing. People are working from home, making the office more of a social hub where people come together to meet and collaborate with others. To ensure that you have the right equipment and working solutions, we have put a few suggestions together for you here.
Legamaster cares about a green future
Sustainable accessories
When it comes to sustainability, every part counts. That's why Legamaster have developed WOODEN, a range of sustainable wooden accessories for whiteboards, glass boards and flipcharts. All of the wooden parts come from sustainable forestry and are FSC certified. Legamster also exclusively offer Flipchart paper pads that have an EU Ecolabel certification and workshop cards that are FSC-certified.
Sustainable accessories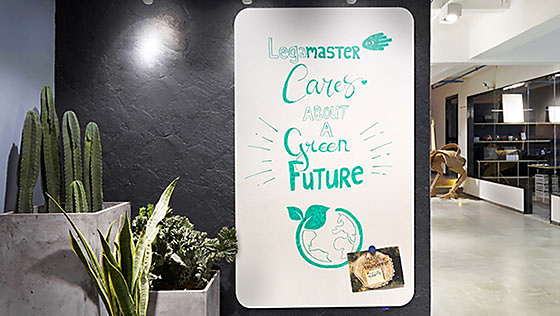 Whiteboards with a green heart
Even if you cannot tell from initial glance, Legamaster's whiteboards have a truly green heart. Legamaster build up our whiteboards with a strong core made out of FSC- or PEFC-certified wood or (honeycomb) board. This core provides stability for the magnetic top layer, which is either made out of lacquered steel or (cradle-to-cradle certified) enamel steel that can even withstand the toughest conditions. Legamaster are also very proud to be the only manufacturer to have EU Ecolabel certified whiteboards in our assortment.
Green Whiteboards
ELEMENTS Desk Dividers
At Legamaster, we believe that the office will increasingly serve as a 'Social Hub'. Where you come to work together safely on projects, to have real contact with your colleagues and to keep the balance between home and work.
With multifunctional ELEMENTS Desk Dividers, you can create your own personal workspace, tailored to your needs. This way you can make your own space work for you, while collaborating safely with colleagues working in their own personalised workspaces.
60 Years
With over 60 years of experience, Legamaster is the absolute specialist in visual communication solutions.
1500 Products
Legamaster offers a wide assortment of over 1500 products, providing the best presentation solutions for every situation. Be inspired and bring your communication and collaboration to the next level with the solutions of Legamaster.
Eco-Friendly
Truly caring for the environment is part of the Legamaster DNA. Our long-term environmental engagement is confirmed by numerous certifications. These include the FSC, EU Ecolabel and the PEFC certificate.
Market Leader
Legamaster strives for continuous improvement and innovation! Our products and solutions answer the latest needs in your work space. All Legamaster products are designed and manufactured to the highest quality standards, providing our customers with professional and durable products.