We refresh our own brands
Same products, same quality, new brand
Featuring 4,000 products across the assortment and incorporating multiple brands covering all of our product categories, our Own Brand delivers meaningful, innovative and value-driven products, thoughtfully designed to fulfil your business needs, however big or small your business may be.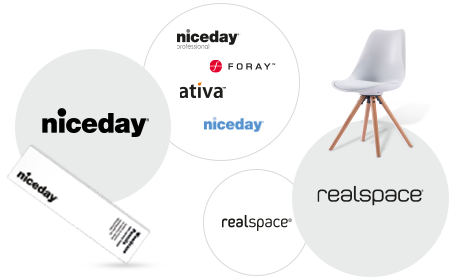 Looking into the future
As part of our vision for the future, we decided to simplify our Own Brand portfolio for several reasons:
We want to deliver a strong understanding of what Own Brand is and what it stands for.
We want to deliver a clear message across our different customer touch points and product categories.
This choice will mean that:
We will migrate our own brands Ativa®,Foray®, Niceday Professional®, Viking® and Office Depot® to our existing niceday® brand.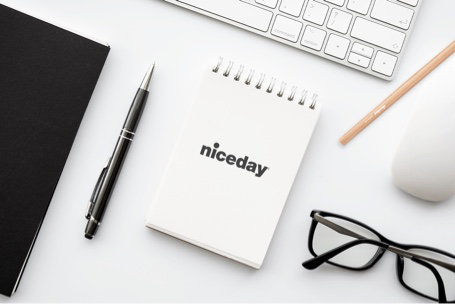 niceday®
Over the last 30 years, the niceday® brand has stood for quality products and has become recognised as a renowned and respected brand.
By moving our existing brands under niceday® we aim to:
Make it your distinctive and exclusive partner across all our categories (except furniture),
Help you to easily navigate across our assortment. On one side, the current niceday® products will still represent our essential range, providing you with high quality products, whilst on the other, the products rebranded to niceday® will compose our higher quality range. This offers multiple solutions and options to choose from. Both of these ranges will benefit from fresh branding and an updated look & feel that better showcases the identity of the brand. The essential assortment features a black and white simplified design, giving it a distinct and recognisable identity.
Go to the niceday® brand shop
realspace®
While most of our categories will transition to the niceday® brand, we have decided to shift and keep our furniture assortment under realspace®. As a well-established brand offering solutions for office furniture and accessories, realspace® provides you with carefully selected products that will make your working environment more functional and professional. For this reason, an updated sleek, modern and stylish look & feel has been developed to better mirror this message.
Go the realspace® brand shop