Energy Saving
Saving on energy costs, there is a lot to save on here. If you do not want to or cannot invest money in this at the moment, we recommend postponing this investment until you need to replace the current one.
How to Save Energy
Use the + symbols to see more information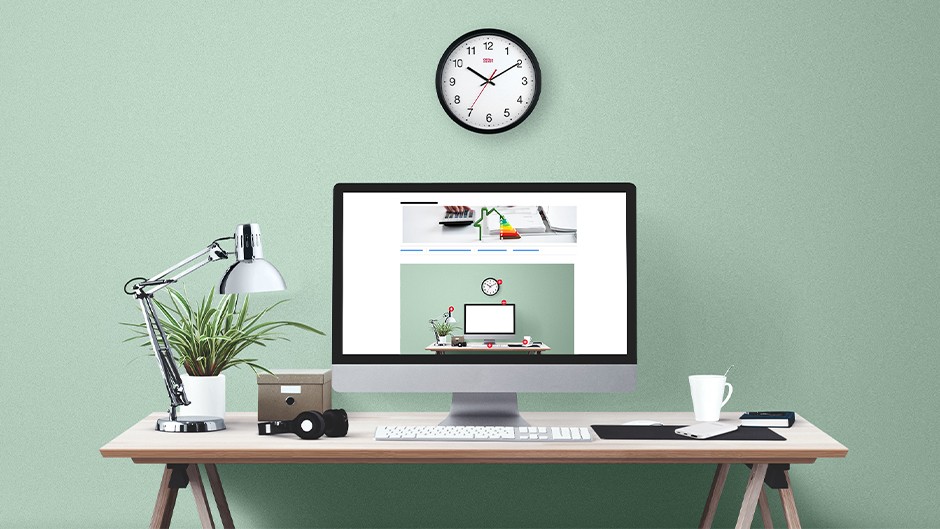 Lamps
To reduce energy costs, try to use your lamps only when and where you need them. Pay close attention to switching off the lights when you are leaving a room. Whenever you can, take advantage of the sunlight and natural sources of light.
From
€17.99
Each
Discover now
Batteries
Reducing energy costs also includes saving up on your battery expenses. Opt for energy efficient batteries to ensure that your batteries last a considerably longer time. Investing in rechargeable batteries can also help you cut down costs in the long term!
From
€1.89
Pack
Discover now
Monitors
Computer monitors account for a significant portion of our computers' energy consumption. When you are buying a new monitor, make sure that you choose one with energy efficiency certifications. Plus, don't forget to utilise the sleep mode feature, without the screensaver.
From
€114.00
Each
Discover now
Keyboard & Mouse
Consider turning off your wireless computer accessories, such as keyboard or mouse, whenever you are not using them. You can also invest in wireless accessories that come with energy efficiency features like sleep mode to ensure that they do not waste any extra energy when they are not being used.
From
€22.99
Each
Discover now
Powerbanks
Powerbanks are a must-have if you'd like to keep your devices charged wherever you go. When selecting the right powerbank, pay special attention to energy efficiency of the device to ensure that you get the most out of it.
From
€12.99
Each
Discover now
Light Bulbs
Choosing energy-saving light bulbs such as LED or low-wattage bulbs is an important step of reducing your energy costs. To better regulate your energy consumption, you can also invest in motion-activated lighting or dimmable light bulbs, as well.
From
€7.79
Each
Discover now
Tips for Energy Saving / Cost Saving
Smart Choice
Our Smart Choice logo helps you to identify our best Own Brand products.
Our Smart Choice range ensures you get great value for money on all of our own brand products. With an extensive selection of high quality products to choose from, you can guarantee you'll get all of your office essentials at the most competitive prices. From pens and paper to furniture and ink cartridges, visit the Smart Choice shop for unbeatable value on our own brand office supplies.
Price
King
Price King
Our Price King logo helps you identify our lowest prices on your desired products.
Convenient and uncomplicated online shopping in no time at all! Our wide range offers you a huge selection of great brand products at unbeatable prices. The Price King logo always indicates our lowest prices.
Make sure that all computers, lights, heaters and other energy consumption equipment are switched off after working hours. Computers are often left on after working hours, which is not good for anything. It is also useful to buy LED lighting. This might be a bit more expensive to buy, but in return they use 75% less energy and last much longer. So, in the long run, a big saving! If you do not want to or cannot invest money in this at the moment, we recommend postponing this investment until you need to replace the current one.