Storage Solutions

No matter whether at home or in the office, everyone needs storage solutions to keep and organise paperwork, stationery supplies, and even tools. Whether you need a warehouse racking system or a way to organize kids' toys, this is the place to be! Read on to find our solutions for organization in your office cupboard, storage room, or garage.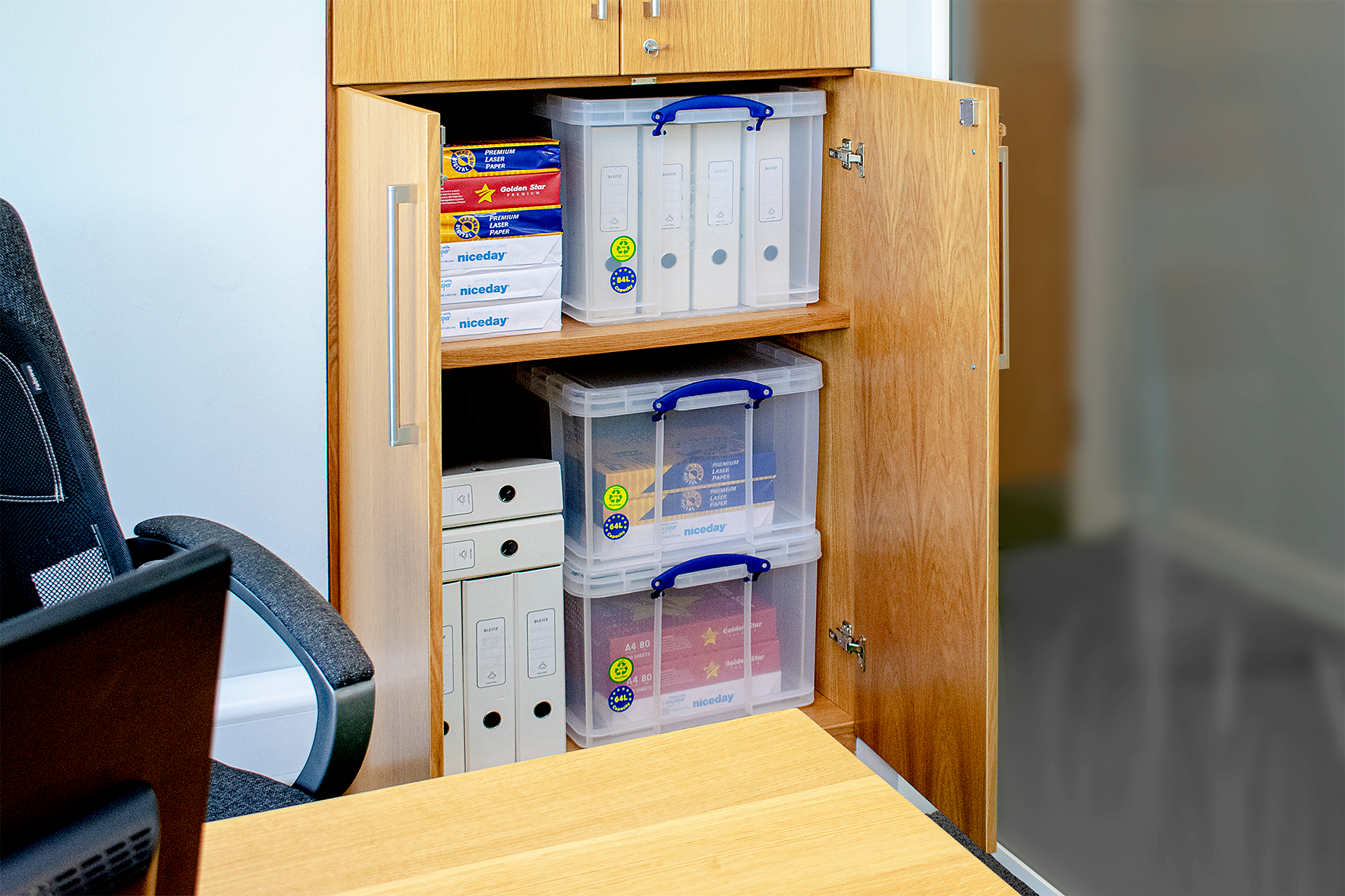 Plastic Storage Boxes & Containers
Plastic storage boxes offer a wide selection of possibilities & solutions depending on your needs. Their sturdy design means that many are stackable, so they can be used as cupboard storage solutions. If you're tight on space, choose ones that can be nested away when not in use for maximum optimisation.
Clear transparent boxes allow you to see what is inside to quickly and easily find what you need. Conversely, solid colours are better for security, and also offer the opportunity to colour-code your storage space.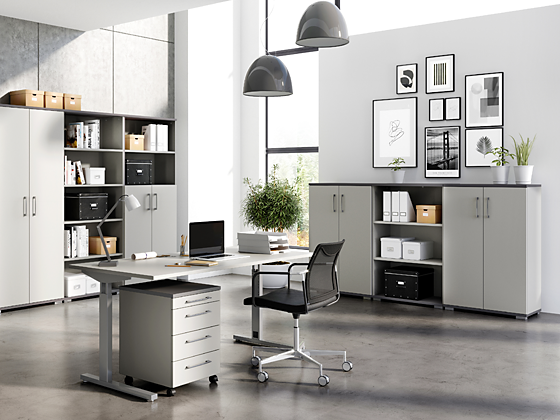 Furniture Storage Solutions
Never waste time again searching for that document or screwdriver with Viking furniture storage solutions for your workspace! From desking with integrated or separate drawer pedestals to a large range of cupboards and bookcases, we have it all. They are available in a variety of sizes and different colours to offer maximum personalisation. We not only offer solutions for office spaces, but we also have shelving, tool cabinets, workbenches, and lockers.
Leitz WOW
With a broad range of desk essentials, Leitz WOW combines style with purpose. Transform your workspace with vibrant pops of your favourite colour to truly reflect your personality. Stay on trend this year with the newest colour and texture additions to the range.